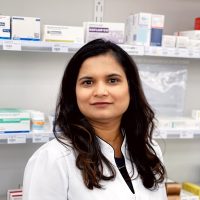 Jyothi is a friendly, hard-working and reliable professional with a focus on patient education. She started NiA Pharmacy as she finds it blissful to provide value added and courteous customer service. She holds her pharmacy doctorate from India, trained in Australian community pharmacies and is currently pursuing her MBA at UWA.
Katherine was originally from Indonesia, lived in Singapore and moved to Perth when she was 10. She was a medical scientist and did her Master in Pharmacy and has been a pharmacist for 8 years now. She has a great passion for customer service and her specialty is the keto diet and believes food is medicine. She is multi-lingual and also speaks Mandarin.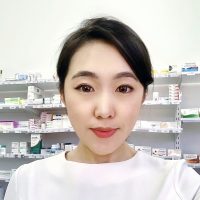 Selina is a patient service oriented pharmacist with a Masters of Pharmacy degree and extensive experience in community pharmacy delivering exceptional customer services. Her greatest passion is to help people living their better lives. Speciality including recommending evidence-based complementary medicines.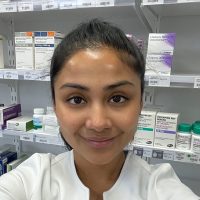 Radha is originally from Singapore. Moved to Perth to pursue her degree in bachelor of pharmacy. She is friendly, approachable and always appreciates a great conversation. She interacts well with patients and therefore enjoys doing medschecks. I believe medschecks are a great way to interact and understand patients and their needs. This way the counselling can be altered to each individual, improving their overall Health.